Smokey's Hive Lip Balm is made of four ingredients:  Beeswax, Almond Oil, Shea Butter, and Flavoring Oil.  These ingredients are combined and then placed in .15 oz
tubes
, allowing for ease of use and portability.  We also offer our Lip Balm in 3 ml. "
pots (or jars)
," by special order only. 
We are proud to offer 39 basic flavors, along with several "blended" flavors available by special order.  Please note that the term "flavoring" does not mean that the Lip Balm will actually taste like the flavor you order.  If it was actually flavored, it would cause frequent licking of the lips which would directly lead to chapping of the lips, which is what the lip balm is designed to prevent.

Our basic flavors include:

Bubble Gum

Butter Rum

Cappuccino

Cherry

Cinnamon

French Vanilla

Gingerbread

Grape

Lemon

Licorice

Mint Chocolate Chip

Orange

Original (no flavor)

Peach

Peppermint

Pina Colada

Pineapple

Pink Lemonade

Pumpkin Cheesecake

Our "blended" flavors include: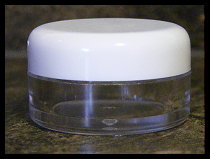 1 ea................$3.00

1 ea...............................................$3.00

Raspberry

Root Beer

Spearmint

Strawberry

Strawberry Kiwi

Tropical Punch

Tutti Frutti

Watermelon

Wintergreen